Dr. Andy Khawaja – CEO And Founder Of Allied Wallet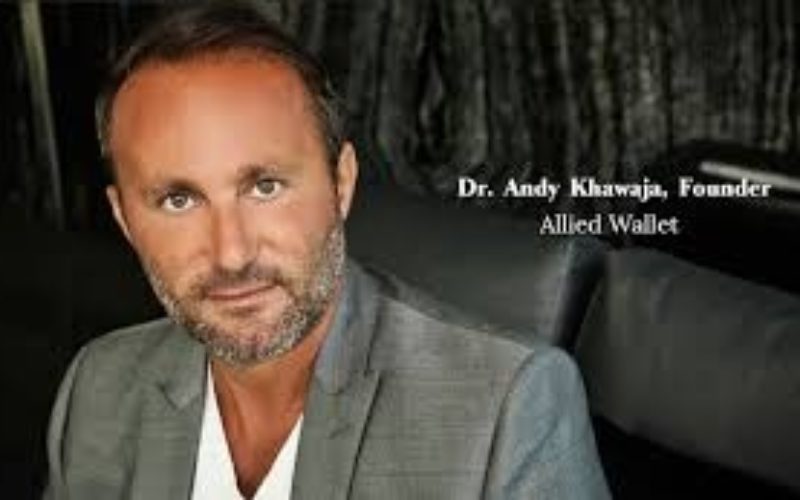 In 2005, Dr. Andy Khawaja saw the need for international companies to connect to buyers, so he founded Allied Wallet. Dr. Khawaja is very active in delivering these needed payment tools to across continents and diverse cultures. Allied Wallet has been especially crucial in providing features like fraud prevention and digital wallets. He has been referred to as the Messiah of Digital Payments because of his accomplishments in filling these needs in the financial industry. He is a highly prolific humanitarian and world-renowned industrialist, sited in more than 100 publications for his contributions to society, technology, and economic growth.
Achievements in the field:
For over 10 years Dr. Khawaja has been leading the growth of Allied Wallet from its Los Angeles headquarters to additional centers in India, Macau, Germany, Hong Kong, and London. He has been featured in many periodicals such as Fortune, Forbes, Time Magazine, Bloomberg, Business Journal, Digital Transactions, Finance Monthly Global, Start Your Business, New Business, Green Sheet, and many more.
In the last few years especially, Allied Wallet and Dr. Khawaja have stood at the front line of improvement and development in the payment industry, always working on cutting edge technology. Currently, Allied Wallet serves more than a million clients in 190 countries and supports 164 currencies worldwide. He participated in many live interviews with leaders such as Larry King and received many awards for his technological and philanthropic achievements from industry leaders, government officials, and the public.
Opportunity:
Through Allied Wallet, Dr. Khawaja improves both the customers' and the business owners' abilities to securely and confidently conduct financial transactions. He studied the way people shop, how they pay for the products, and saw the opportunity to better everyone's experience. He improved payment procedures and enhanced security measures. He is a self-starter and internally-motivated person, which drives him to continuously improve. For Dr. Khawaja, innovation is a motivation in an of itself. It is through these principals that Allied Wallet has stayed relevant to constantly evolving consumer and supplier needs, helping merchants all over the world succeed.
The growth of Company:
Every year Allied Wallet has experienced rapid growth and has been labeled a standard by INC magazine and LA Business Journal several times. It is one of the fastest-growing privately-held companies in the world. This growth can be credited to Dr. Khawaja's hard work and his natural ability to lead and innovate. He helped the company to make huge strides in technological and customer services success, while simultaneously leading several projects, including the reality television series "Model Turned Superstar." Dr. Andy Khawaja is an inspirational leader and significant contributor to betterment projects across the world. He finds his motivation and inspiration in the success of others. He also has a passion for education, working smart, and working to the fullest of your potential. He loves providing others with the tools that they need to succeed, and measures his own success through how he has helped others.