Five New Tech Trends for Small Businesses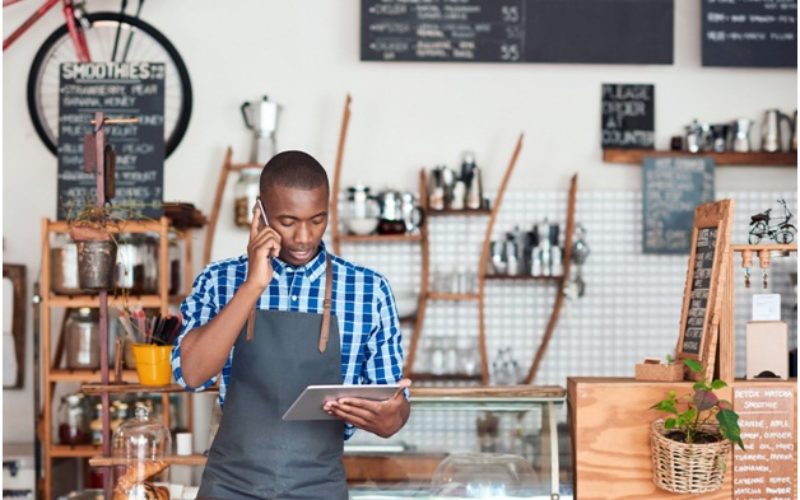 Technology is constantly evolving, with new technologies being developed in a number of different business sectors. Small businesses that track new technologies and adopt them are often able to grow in revenues and size rapidly, while businesses that don't often face losses. This is why it's important for a business owner to keep aside some time every week for getting updated with latest technology trends so that he can incorporate these trends in his business if they are relevant, leading to an increase in productivity and profit. Take a look at our list of five new tech trends for small businesses.
Using analytics for business data.

In the past, only large businesses would use analytics for their business data, as most analytics software was expensive. However, there are so many free or low cost software available now for small businesses allowing them to analyze the business information available like bank fees, providing insights and helping them to take the right decision.

All expenses including banking fees

are analyzed to find trends in these expenses, so that the business owner can reduce the expenses if required.

Automation of different activities.

One of the major problems faced by small business owners is the lack of time, so the business owner should try to automate tasks to the extent possible using available software and hardware, saving time and effort. Many tasks like checking with customers for orders and payment, vendors for supplies, and social media marketing can be easily automated using the software available. This will lead to an increase in productivity for the business as resources are used effectively.

Consumer focused products and services.

A business can only grow if it offers products and services that their customers are interested in purchasing, so it's very important for a small business to understand what the customer actually requires and is willing to pay. Increasing customers are using smartphones for accessing the internet, and searching for information, so small businesses developing apps in health and other sectors are making a profit.

Social media and videos.

In the last few years, social media has emerged as one of the most powerful marketing tools for small business owners, allowing them to interact with their customers in a cost effective manner in real time. There are many benefits of building, tracking, and analyzing a network on social media websites as it helps the business get valuable customer feedback, orders, and leads. It also helps the business in brand building. Many automated tools are available for managing multiple social media accounts. Videos are used extensively for marketing products and services as well as for providing customer support.

Blockchain technology.

Increasing tech companies are focusing on blockchain technology for developing their platform and encrypting data so that it remains secure. These platforms can greatly increase the efficiency of a business, eliminating brokers, and helping the business get new leads and orders. These tech companies are also using cryptocurrency so that small businesses which accept cryptocurrency as a mode of payment are often getting orders from new customers worldwide, thus increasing their market share.
Though understanding these new technologies may be time consuming and require some additional effort, a business can grow rapidly if the right technology decisions are made promptly and efficiently.