Choosing Gas Station Lights: What Can Be the Right Choice?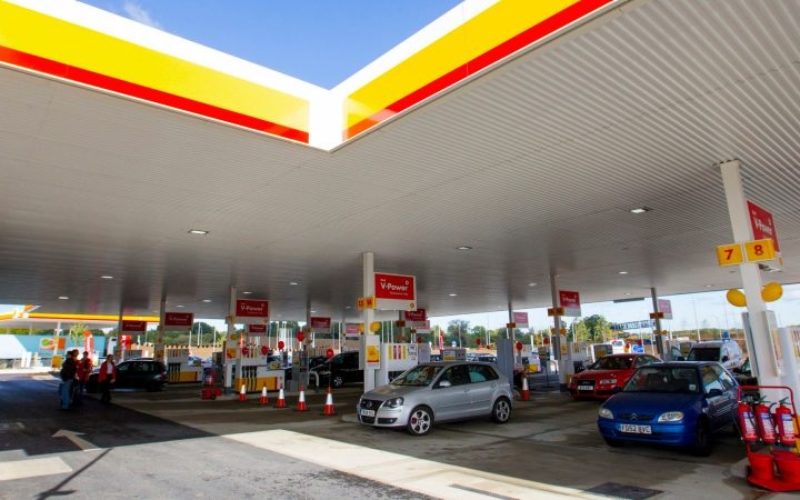 Gas stations usually never run out of business. As long as there are vehicles running on gas and there is oil in the fields, the business is not going anywhere. But this assurance isn't enough for you to successfully run a gas station and earn profits from it!
Now, every business needs marketing to get the best lot of customers and make them stay. However, for gas stations, especially the ones located on the highways, there are no permanent customers. So, the marketing tactics shrink down to how you present your gas station to let more and more people know about its existence.
In other words, if you make your gas station look neat, presentable, and attractive, you'll surely attract customers.
The first and foremost part of a gas station that gets noticed and tells the customers about its existence is its canopy.
Making the Canopy Attractive
Gas stations run 24/7! Thus, it is essential to make them look attractive during both – days and nights. For days, you can use bright colors for your canopy to make it visible and attractive.
However, for the night time, lights can do the desired magic.
Using the gas station lights to make your canopy attractive can be your best bet! It is one of the greatest gas station marketing tactics that has been used for years. A brightly lit gas station attracts more customers as compared to a partially lit one. This is because during the night time, people want to seek a safer place and with bright lights, your gas station will form a good impression.
Choosing the Right Lights
The best choice for gas station lights is the LED lights. With numerous benefits, the LED lights can make your gas station's canopy attractive and clearly visible.
Here are some of the benefits of the LED lights for a gas station:
LED lights are known to have a longer life span. Thus, without the hassle of getting them changed every now and then, you can fix the LED lights and forget them! One-time investment for many years!
These lights are available in different designs. Thus, you can pick any design that matches your fixtures and canopy.
The LED lights for gas stations are free from any kind of toxins and don't emit any UV radiations. Thus, they are safe to use and are eco-friendly too.
These are ideal to save energy as they can run on low power supply while still providing great illumination.
The good-quality LED lights are especially designed to withstand different temperatures and weathers. So, when they're installed in the gas stations, they do not get affected by any fluctuations in the weather.
With these benefits and features, it is evident that LED lights make the best choice to be fixed in gas station canopies and other corners or areas. With the best LED lights for your gas station, you can rest assured that your gas station is perfectly lit and is all set to attract the customers.
So, invest in some good lights for your gas station, today and stay worry-free for years.