5 Ways of Funding a Business Startup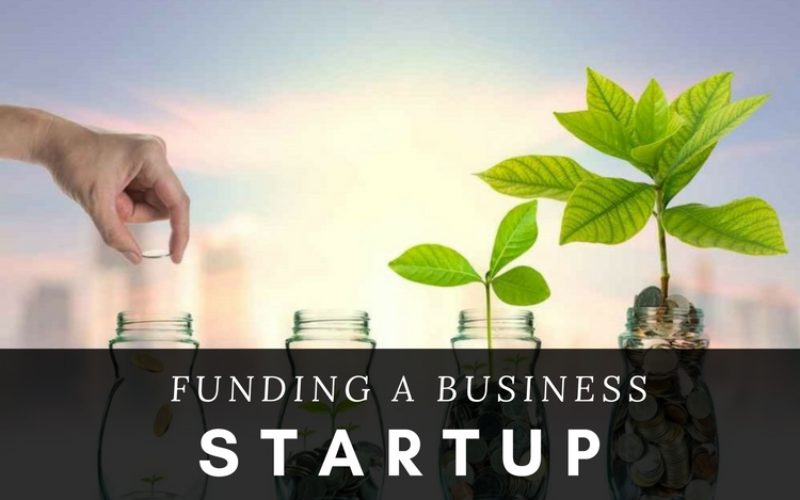 There are many people who wish to be an entrepreneur. They have plenty of money but don't actually have a viable business idea. On the other hand, there are people who face exactly the opposite – has a great idea of business but lacks with sufficient finance . Well, it's similar to the last page of a novel book, where the entire story is ready and you just need a final climax to give it the best end!
For many people, whether to startup a business or not is a huge question. And no matter how groundbreaking your business idea is, without proper funding, it's merely not possible to begin. Hence, it's important to analyse all the angles of your business idea to achieve your anticipated goal. Well, why only the business idea, analyse each type of funding option to assist you so that you can eat the right piece of cake.
Here is the list of 5 most common ways of funding today, which can get you the capital that you need:
1) Consider Self-Funding
It may seem impractical, but in actuality, it is possible for the people who wish to startup the business. Well, it can be possible through utilising personal savings or debt. In fact, if you have any asset to your name, you can also consider selling those to generate the capital you need for the business startup.
2) Take the Help of Banks
Banks are helpful when you are in need of small business loans. But, there are certain criteria to be followed mandatorily that include security, good credit, & a track record that gives the lender assurance in you. You can't get the cash loan with bad credit from the bank. In fact, the terms and conditions of every bank vary from the other, so make sure to compare when selecting the best suitable option to startup the business. But remember, you can only take a loan if you have any asset to collateral or have a sound credit history.
3) Crowd Funding
Are you aware of crowd funding? It is mainly a practice of funding a venture or project by raising many small amounts of finance from a large group of people. Basically, the money is raised via a web-based independent crowd-sourcing platform.
Nowadays, growing the business ideas with the help of internet has become people's perception because quick funds are available easily. There are several groups that offer such chances where many investors are interested in the business idea to contribute the required funds. But it's not mandatory that you'll get the funds. In fact, such groups have certain restrictions and you should be aware of it before trying crowd funding for your business.
4) Seek Professional Venture Capitalist
Basically, a venture capitalist is a group of professionals that looks specifically for startup funds. Well, considering them as a resourceful option is not wrong at all. Venture-capital investors have many funds available to offer for a new business idea. In fact, a venture capitalist would be an ideal funding option. But if you wish to have a short-term business loan, seek for angel investors.
Angel investors operate similarly to the venture capitalists, but there is a small difference. Angel investors are much smaller in nature, sometimes only one person. They work by providing funds in exchange for some portion of the business say, for example, owning a certain percentage of startup shares. This way they make money by providing you with your required funds.
5) Loans from Pawnbrokers
If you are finding problems in acquiring the funds from crowd funding, financial institutions, or any investors, the pawnshop is a good option to seek the assistance. Taking the cash fast loans from pawnbroker helps you to fulfil your fund scarcity. Basically, pawnshop allows you to loan against any assets that you own. It offers a great way of getting same day funds for your valuables.
Many times, due to bad credit history, people face loan rejection from different financial institutions. But this is not the case with pawnbrokers! Whether you are having a good or bad credit history, you can get quick cash at the pawnshops. Take your valuable assets to them; the assets are taken as security for the repayment of the loan. On the other side, pawnbrokers pay instant cash equivalent to your assets. You can still get your assets back after repaying the amount of loan.
The above stated funding sources are a great deal for any business startup. Generally, using any of the stated options can help you achieve the success of starting your dream business. However, there are many other funding options, which are less popular sources and are only suitable for certain situation. Also analyse your finance requirements and decide what to choose between a short term business loan and a long term business loan ? So, be wise and attentive while selecting best startup funding option for your business.