Tips to Help You Create the Perfect Pallet Racking System in Your Warehouse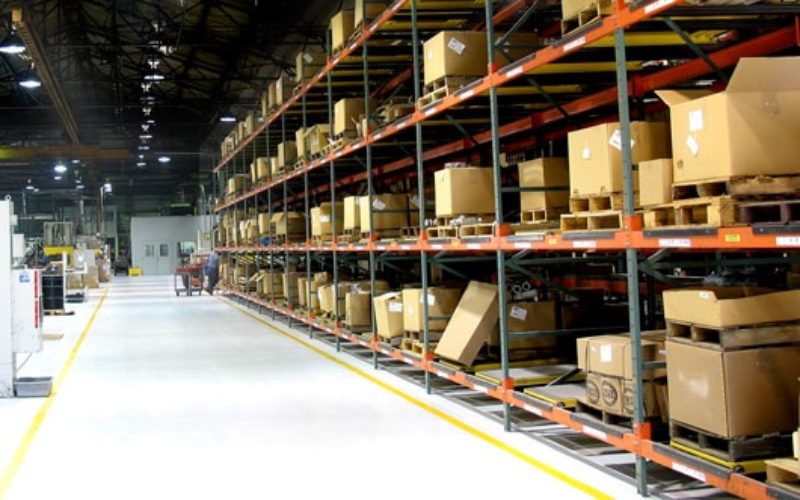 Every warehouse environment has different fulfilment processes and needs depending on their end customers and products. There are various pallet racking system options that can fit those specific needs. If you are trying to arrange and create the best system for pallet racking in your warehouse, keep in mind the following tips from https://www.rackingspares.co.uk/
Consider Storage Density
When looking at maximising your storage space, think about deep lane storage solutions such as push-back, drive-thru and drive-in racking.
for the items that are much harder to store, such as pipe or wood, look at investing in cantilever racking. These are the kinds of warehouse racking systems that can increase the use of your warehouse space.
LIFO or FIFO
If you need something like FIFO or LIFO, you should think about investing in pallet flow racks. Assess your existing shelving – if you have buried loads it will increase the costs of material handling. When you have sensitive pallet racking, you have access to virtually any pallet, directly.
Your Picking Profiles
The type of order picking that is suitable for your warehouse setup will depends on the kind of products and items that need to be picked, how they are ordered and how they are actually packed. Do you pick orders by piece, case or pallet? Consider these aspects of your warehouse operations carefully as they should influence the kind of racking you invest in.
Racking Decks
To provide your pallet racking systems with greater stability, you may need to invest in corrugated, wooden or wire decking components. Wire decking is popular and used to stabilise pallets and products on the load beams.
Access for Forklift Trucks
The width of the aisles in your warehouse is crucial when you are considering how your forklift trucks will access your goods and merchandise. The type of lift truck you use will determine the width of the aisles you need and could be anything from 8-feet to 13-feet.
Invest in Appropriate Safety Measures for the Racking
You need to ensure that you have the appropriate safety components for your pallet racking This includes the likes of beam safety locks, shelf pins and pallet safety clips. They are available in a wide range of sizes and you will often find metal and plastic varieties. You need to these to ensure that every aspect of your pallet racking is safe and secure. So that not just the structural integrity of the racking system itself is safe, but the pallets and goods stored on them are safe too.
It can be quite a stressful and involved process, ensuring that your pallet racking and other storage systems are safe and secure in your warehouse. Having said that, spending a bit of time really working out the best layout and ensuring everything is just right, it is surely better than having to deal with accidents, injuries and damaged goods when they occur, knowing they could have been avoided in the first place.