Nine Benefits of Industrial Tent Structures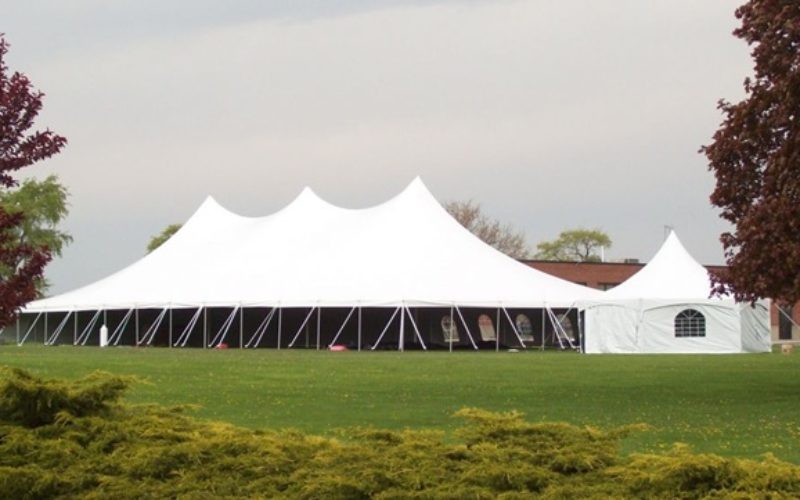 Whether you are looking for a place to hold an event, create a parking space, make a semi-permanent office, or just need extra space for a project, industrial tent structures can help you. With a variety of sizes, shapes, and designs, industrial tent structures are great for all occasions and applications.
We have compiled here a few benefits and advantages of industrial tent structures.
It is expandable
For whatever event you wish to use a tent, you can be sure that it is expandable. It means that approximately additional 5-meter bays on the length can be installed. A move like this increases the space of the original structure, and you won't even have to dismantle it.
There's no need to make a new building
If you only extra space for meetings, shift changes and momentary alternative warehouse for temporary projects, then you'll be saving more with industrial tent structures. You don't need to build a new and permanent building just to accommodate the company's short-term needs.
No need for a special foundation or a requirement for a permanent site work
On any terrain or landscape, it is possible to erect industrial tents structures. Be it in dirt, concrete or asphalt; tents can be set-up. You might need a few site leveling to create a proper drainage for your temporary structure.
Climate Control Options
The industrial tent structure that you bought or leased may just be temporary, but it can be cooled, heated or ventilated for a better experience. It boosts the necessity of these tent structures. During winter, you can warm up the inside and be far from the cold. On the other hand, you can cool down inside the tent structure.
Maintenance Free
Once installed, there is no need for routine maintenance to keep the industrial tent structure in top shape. Less maintenance means more savings for other more important ventures.
On-site Installation
The industrial tent structure eliminates the need for a warehouse that is far and away from the actual site of the project. The tents can be installed in the exact location thus increasing security and decreasing transportation costs related to off-site amenities.
Fast Installation
Aside from being able to install the tent on the actual project site, installation is also quick. Unlike the construction of permanent buildings, installation of industrial tent structures doesn't take months or years to finish. The tent structures can be erected in as fast as a few days or weeks.
Customizable
Industrial tent structures can be easily modified to suit a company's preferences. Any size and shape can be customized. A few examples of revision of accessories are the lighting, water service, wall interiors, climate controls, colors and graphics, doors, and floorings.
Durable and strong
Despite being temporary, these industrial tents structures are made of anodized aluminum construction and galvanized steel. These materials are well known for being sturdy and durable. You will have lesser worries with industrial tent structures that are sure to be safe for any climate.