Reasons Why It Is Beneficial To Outsource The Cleaning For Your Commercial Property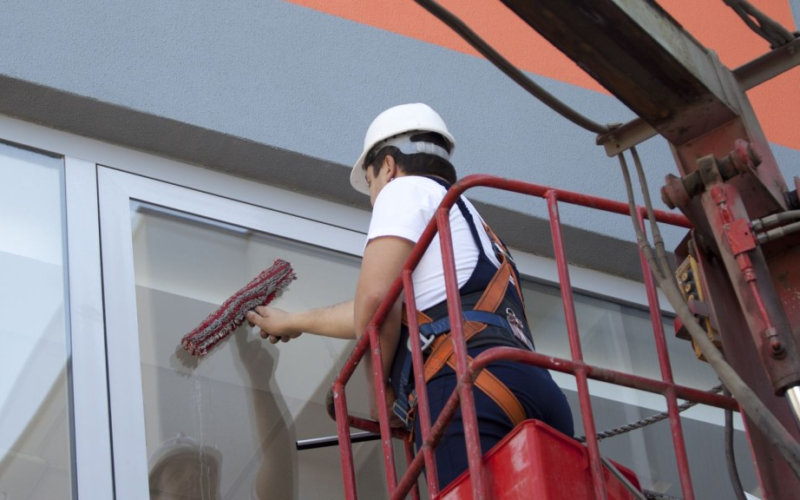 Commercial property is an investment. You need to invest a good amount of time and effort in its maintenance and upkeep. This requires a commercial property to get pressure washed at least once a year.
By getting this method done by professional cleaning agencies, it gives you the best standards of cleaning service. There are several reasons when it makes hiring a professional cleaning agency for rendering the best level of cleaning to your commercial premise.
Best first impression
Cleanliness is one of the things that any person would first notice when they are looking at any premise. A place whether it is an office, residential apartments, or a warehouse space when is in maintained and clean state, will create the best impression on the people.
Professional power washing company who specializes in different types of normal to advanced cleaning methods ensures the best level of cleaning assistance to its clients. Their exemplary services are sure to enhance the curb appeal of a place.
Affordable treatment
Many people believe pressure washing to be an advanced cleaning method that requires a different type of cleaning accessories to perform the job. The fact is that to pressure clean house, you need not purchase expensive cleaning agents. You can hire the services of reputed and experienced cleaning service providers to do the job in just a single day.
This is far more affordable option for commercial companies and residential premises. Also, the level of efficiency and perfection you get from them is much greater than what you would do on your own.
Health benefits
By outsourcing your cleaning work to any external proficient and skilled cleaning professionals, you get an assurance that your building will look clean and smell fresh. This cleanliness is a sign of well-being of the person.
It is also a way to elevate the mood of the person and make them feel attracted to your place. Regular cleaning of the premises not just keeps people in good health but also increase the customer base.
Hiring a professional power washing cleaning service knows the best ways to eliminate contagions, and also sanitize your business space. It is also very much helpful in reducing sickness, and various respiratory health issues. Fewer sick days leave indirectly relates to better productivity and more profits to a business.
Types of services offered by pressure washing service
Residential Power Washing
Gutter Cleaning
Concrete Cleaning
Deck Cleaning and Staining
Roof Cleaning
Things to consider when hiring a pressure washing company
Do they carry the necessary qualification and expertise?
What do old customers say about their services?
Do they offer appointments?
Are They Licensed and Affiliated?
Do they provide the cleaning services that you need?
Do they charge fairly or exorbitantly?
Conclusion
Professional cleaning service companies offer the best price rates and quick completion of the job to provide a superior level of service experience to all the clients. Due to the above meaningful reasons, it makes outsourcing cleaning job to professional cleaning companies an efficient and intelligent decision.
Author's Bio:
This article has been written by Thomas Henderson. NICK'S Window Cleaning is a professional power washing company that offers residential ad well as commercial power washing services to the Greater Toronto region. All of our skilled technicians are professional and personable workers that very well understand the significance of treating the property with due respect and care.